Walk the steps of the ancient Maya
After a 15-minute flight or an hour boat ride to Belize City you will take a 1-hour drive up the Northern Highway, to Tower Hill where you will board a river boat and head up the New River. While traversing the many little creeks and lagoons, you are likely to encounter hawks, kites and falcons. You may also see dainty Jacanas lightly walking on the lily pads while the crocodiles bask in the morning sunlight. At the entrance to the New River Lagoon, the ruins of Lamanai (Maya for "Submerged Crocodile") rise into view. While touring this site, huge masks depicting dead rulers and gods seem to materialize out of the rainforest amid the chatter of birdlife and the haunting call of the Howler Monkeys.
Includes: Transportation from/to Portofino, guide, lunch, bottle water.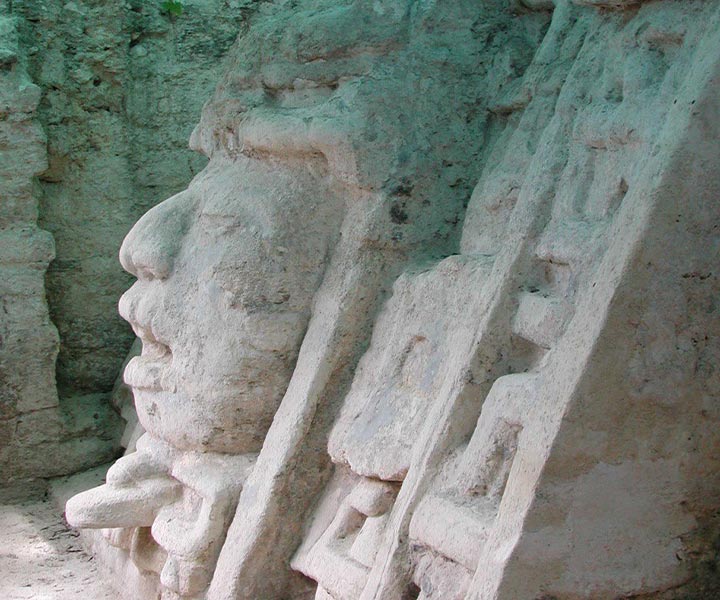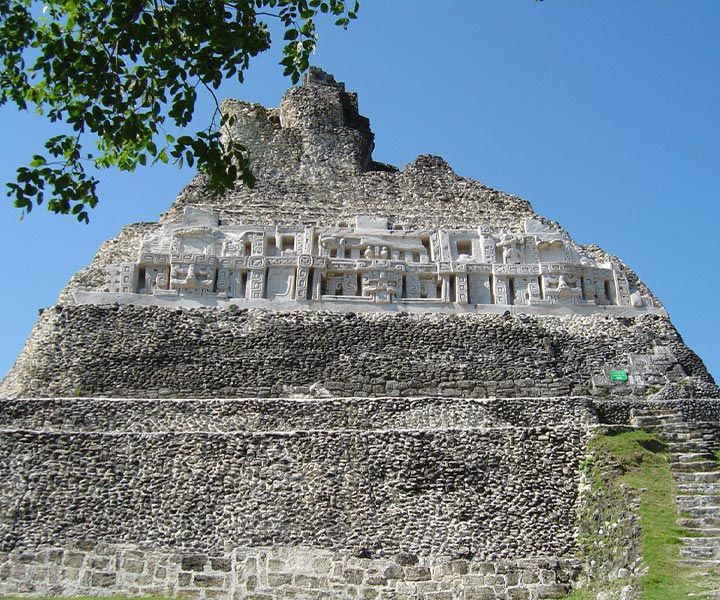 After an hour boat ride to Belize City, your adventure will begin with a scenic drive up the Western Highway to the Cayo (pronounced Ky-o) District. Xunantunich (Maya for "Maiden of the Rock") sits just inside the Western border of Belize. Before reaching the entrance of this ancient city, your party will board a 19th century hand-cranked ferry which takes you across the Mopan River. The ruins are actually located on one of the highest plateaus in the area and it is possible to climb to the top of "El Castillo", the largest of the temples at this site. From this vantage point, one gains a panoramic view of the Cayo District and nearby Guatemala.
After lunch you enjoy cave tubing in the Caves Branch River and its winding waterway through the ancient caves once inhabited by the Maya.
Choose from domestic flight or private boat round-trip transfer.
Includes: Includes light breakfast, lunch, beverages, guide, and transportation from/to Portofino.