Soar through the air or exlore the rivers of Belize
After a 15-minute flight from San Pedro you will embark on a 1-hour drive via the Western Highway to Caves Branch Outpost, your adventure headquarters for the day. First, climb aboard a 2-man kayak to begin your exploration of the Caves Branch River system. You may sneak up on basking iguanas, see howler monkeys or turtles and view a wide variety of exotic birds. The karst formations are breath-taking. Next, saddle up and explore pristine rain-forests. Ride along the Caves Branch River to "Hell's Gate" a scenic waterfall. Then follow the trails through the forest and across small creeks. The vegetation is lush with an abundance of orchids and bromeliads. Wildlife sightings are fairly common and lots of birds can be spotted. Then rejuvenate with a tasty lunch and cooling beverage at "Canopy Café" at Caves Branch Outpost.
Includes: Transportation from/to Portofino, guided tour, park fee, buffet lunch, and bottled water. Age requirement: 12 years or older. Not recommended for non-swimmers. A change of clothes, shoes and a towel is recommended.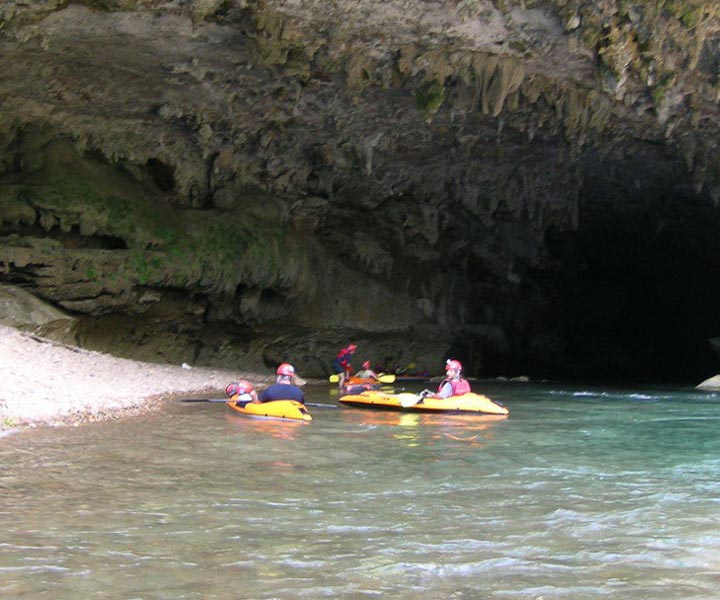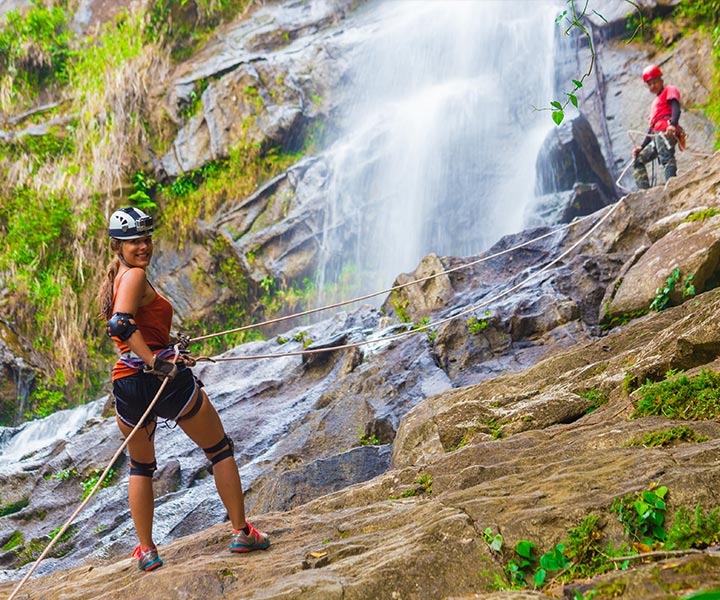 Take a flight down the coast to Dangriga in Southern Belize where you will be able to soar above the Mayflower Bocawina National Forest on a 12 platform zipline. It has the longest, fastest and tallest runs in Belize, and allows an up close view of pristine rainforest. After a quick lunch at Mama Noots Restaurant (on-site), take a short jungle hike to cool off at Bocawina Falls. Swim in its refreshing pools or rappel down its face for an even more unbelievable experience. For adrenaline junkies, an optional upgrade of rappelling down Antelope Falls is available on arrival at the tour site. The zipline is the only one currently certified in Belize by the ACCT, and experienced guides will ensure a great experience for every age and skill level.