EXPERIENCE WORLD CLASS FISHING
Blessed with the second largest barrier reef in the world, Belize boasts world-class fishing – an authentic experience, unlike any other!
Aside from being located only ½ mile from the barrier reef, Ambergris Caye's is surrounded by plenty of shallow water flats, and fringed on the leeward side by a lagoon dotted with mangrove islands; the perfect habitat for an abundant and diverse array of fish. Our subtropical climate, fishing remains productive throughout the year.
With strong populations of bonefish, permit, and tarpon, Ambergris Caye is one of the most prolific saltwater fishing destinations in the world. Also popular, is trolling along the barrier reef for a variety of species of jacks, snappers, groupers, and barracuda, to mention a few.
Just a short trip past the reef and you are deep sea fishing for Wahoo, Dorados, Tuna, Blue Marlin etc.
Explore the calm turtle grass flats surrounding Ambergris Caye in an exhilerating search for tarpon, bonefish and the elusive permit Bonefish are plentiful on Ambergris Caye and can be targeted year round. Both resident and migratory tarpon can be found year-round. Migratory tarpons usually pass through Ambergris Caye from April and stick around until the end of August. They are typically in the 80-150 pound range. Chances of encountering a permit is very high. Full day and half day fishing trips with professional guides are available, departing right from the Portofino dock. The boat can take a max of 2 passengers.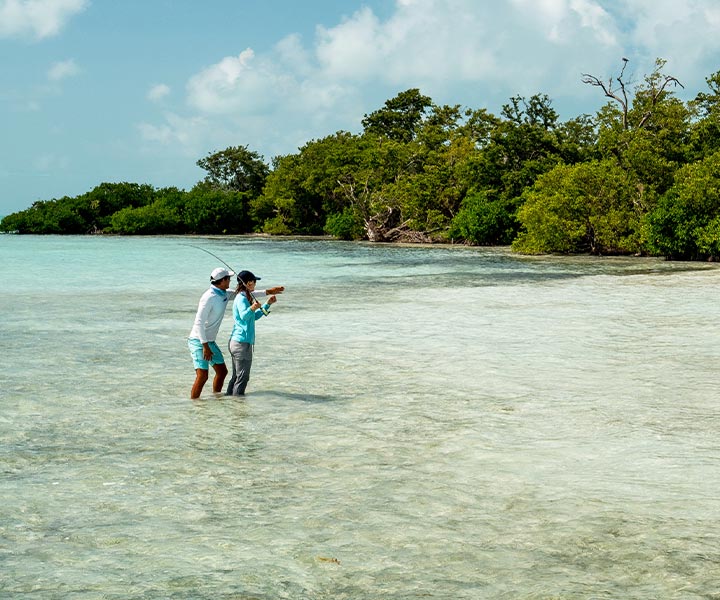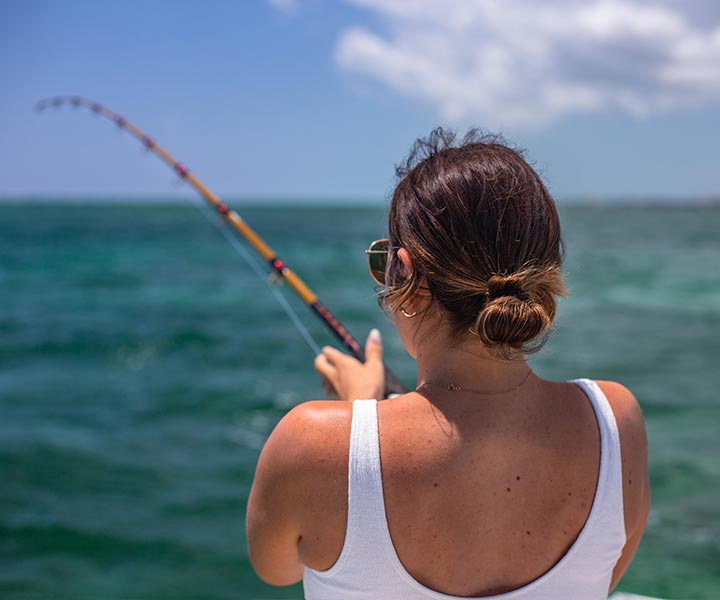 Venture out to the beautiful barrier reef with your local guide for an unforgettable fishing adventure. Troll along the reef in search for a variety of snappers, jacks, groupers, barracudas and much more. The most sought out option is the Beach BBQ, Fishing and Snorkeling charter! Enjoy a day of fun and adventure as you start off the morning with trolling along the barrier reef. Relax and enjoy the sand between your toes, as your guide prepares your catch for lunch. Finish off with some amazing snorkeling before heading back to the resort. Full and half day charters are available. For full day charters you can opt for a packed lunch or to stop in at one of the local restaurants. All tackle, gear and bait is provided. At the end of the trip, your guide will clean your catch and our chef will be happy to prepare it just the way you like!
Just outside of the barrier reef, is the deep blue waters of the Caribbean Sea, hosting a myriad of large fish, like King fish, Wahoo, Dorado, Sailfish, to name just a few! 
Full and half day charters are available.