Why settle for just one Belizean adventure when you can have the best of both worlds?
The Belize Jungle & Sea package is a week-long vacation between reef and jungle. Explore the best Belize has to offer by combining jungle adventures and the Caribbean Sea beauty just a couple of hours away.
The Jungle & Sea Package includes:
At Portofino Beach Resort (3-4 nights):
At Table Rock Jungle Lodge (3-4 nights):
Table Rock Jungle Lodge is an award-winning eco-lodge. Situated on a 105-acre jungle reserve along the Macal River, settle into 10 intimate, eco-friendly cabanas, nosh on farm-to-table cuisine, sip tropical cocktails, cool off in our infinity pool, and wander with resident donkeys through our working, organic farm. Take to the river by canoe or tube, hike jungle trails, and allow us to plan your excursions to the many natural wonders and Mayan sites in Belize.
The lodge is completely self-sustaining and runs 100% off-grid, using solar panels as the main power source. Because of this, guest rooms are equipped with USB outlets only (110V available in common areas) and high dryers and other high-wattage items are prohibited. There are No Air Conditioners.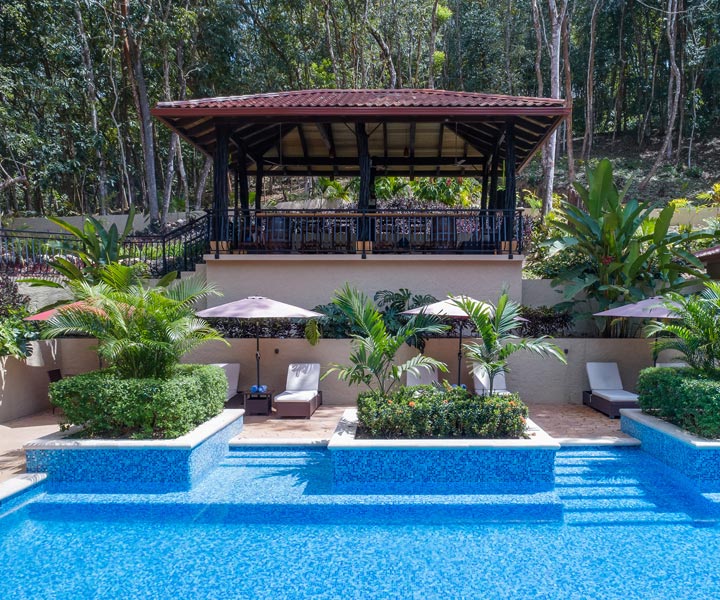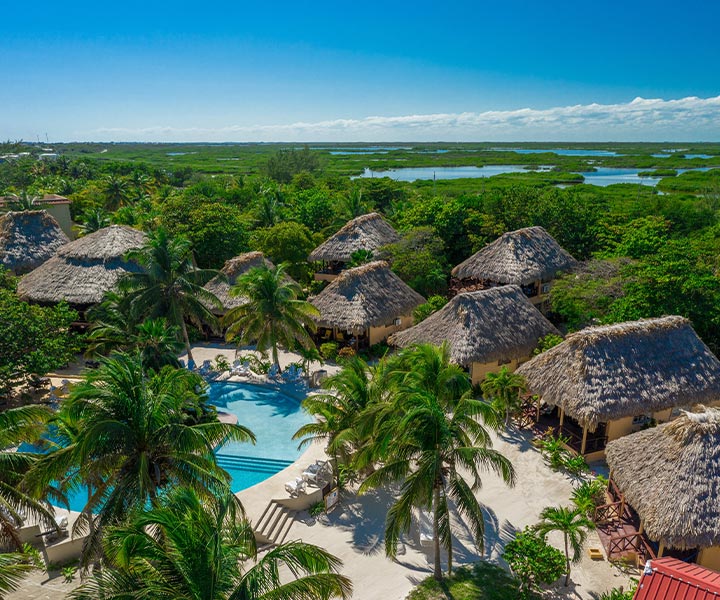 Characterized by its warm and friendly hospitality, Portofino Beach Resort is the epitome of barefoot luxury, unpretentious and relaxing. The resort is located on the beautiful island of Ambergris Caye, just six miles north of the charming town of San Pedro. Just a half mile off-shore is the 2nd largest barrier reef in the world so whether you're looking for spectacular diving, snorkeling, or fishing, or just looking for complete relaxation, we have you covered.
Contact Us for Pricing & Booking