Immerse yourself into the lush rainforest of Caves Branch then indulge on the sandy beach at Portofino Resort
Caves Branch will delight your adventure senses with their spell binding cave & jungle adventures – ones you will still be talking about for months to come! Portofino Resort will then sooth away the aches from all the adventures with a beautiful island setting.
THE JUNGLE ADVENTURE & ISLAND ESCAPE PACKAGE includes:
At Caves Branch JUngle Lodge (3 nights):
At Portofino Beach Resort (3-4 nights):
Caves Branch Adventure Co. & Jungle Lodge
Although Caves Branch Adventure Company &  Jungle Lodge specializes in fun and exciting adventure expeditions, guests are treated to a truly five-star experience while on the property. Freshly cooked delicious meals are served in our open-air restaurant and bar. There are cheese tastings regularly held in the botanical gardens, and the lodge's treehouse suites offer guests a unique opportunity to experience nature while enjoying all the modern comforts.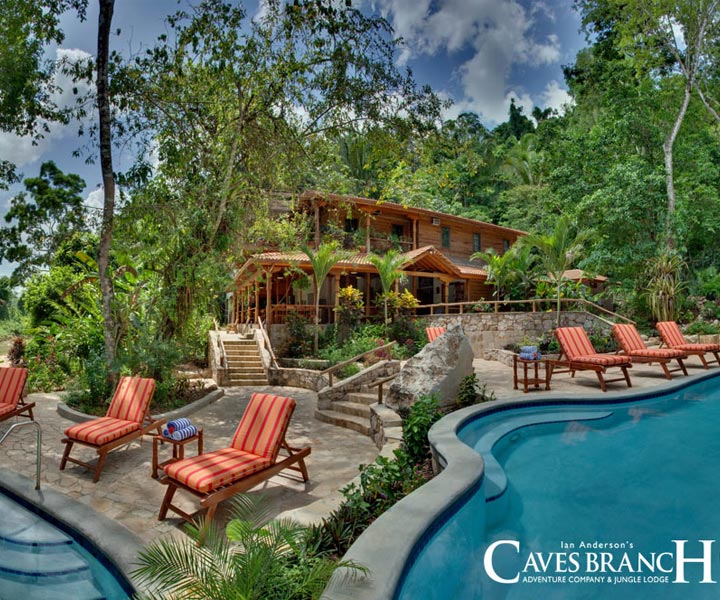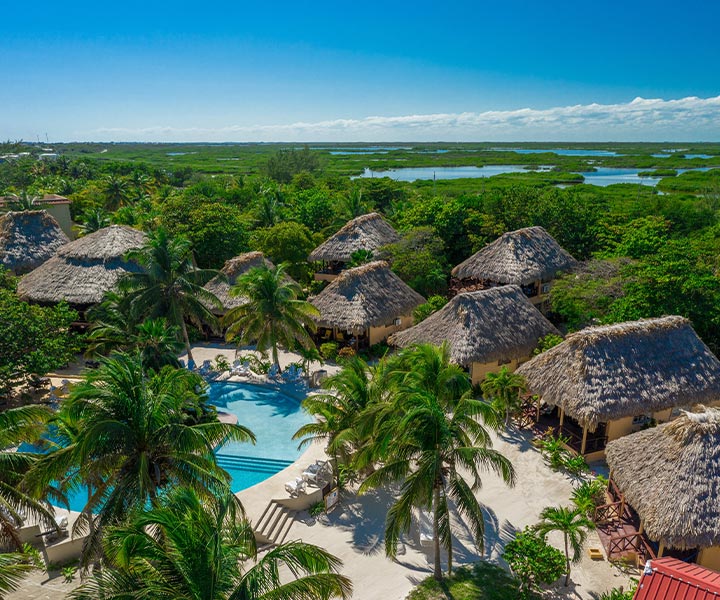 Characterized by its warm and friendly hospitality, Portofino Beach Resort is the epitome of barefoot luxury, unpretentious and relaxing. The resort is located on the beautiful island of Ambergris Caye, just six miles north of the charming town of San Pedro. Just a half mile off-shore is the 2nd largest barrier reef in the world so whether you're looking for spectacular diving, snorkeling, or fishing, or just looking for complete relaxation, we have you covered.
Contact Us for Pricing & Booking